Chocolate braided brioche

  l Switch language for recipe in French l
My grandmother inspired me with this beautiful chocolate braided brioche. She make it very often but in a maximum format and crown-shaped ! I tried to reproduce it in a little more reasonable size , with lots of chocolate and much less butter ! Actually I 'm pretty happy with the result and my dad has validated the recipe, to my delight . The maximum size would not have been too much, finally !
Chocolate braided brioche
For 6 to 8 servings
Preparation time: 20min, Rise time: 1h30 + 30min, Cooking time: 25min
Ingredients
500g flour
250ml milk
10g fresh yeast
1 egg + 1 yolk
50g sugar
70g soft butter
150g strong chocolate
30g almond powder
30g hazelnut powder
1 tbsp rhum (optional)
PREPARATION
Dissolve the fresh yeast in warm milk. Let it sit for 10 min to activate.
In a bowl, combine flour, sugar and the egg.
Add the milk and yeast, and the soft butter cut in small pieces.
Form a ball and cover with a linen cloth. Let it rise for 1h30 in a dry and warm place.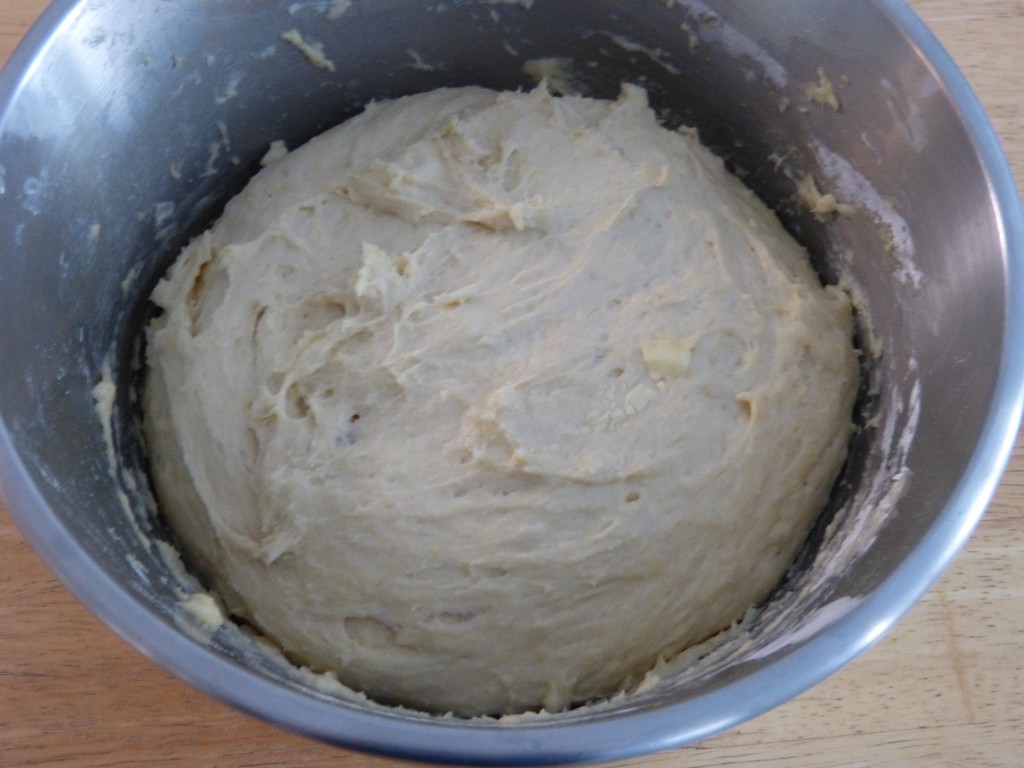 Knead the dough and roll it on a floured table.
Form a rectangle with the dough.
Melt the chocolate in the microwaves. Add rhum if you want.
Spread the chocolate on one half of the dough.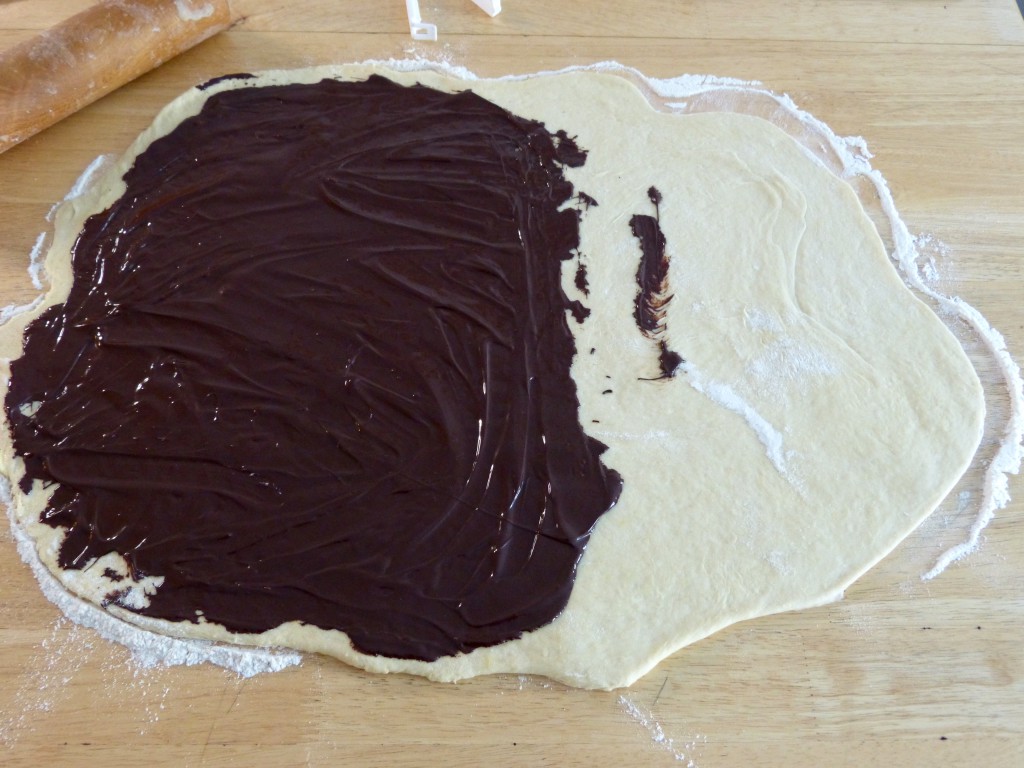 Sprinkle the almond and hazelnut powder on the chocolate.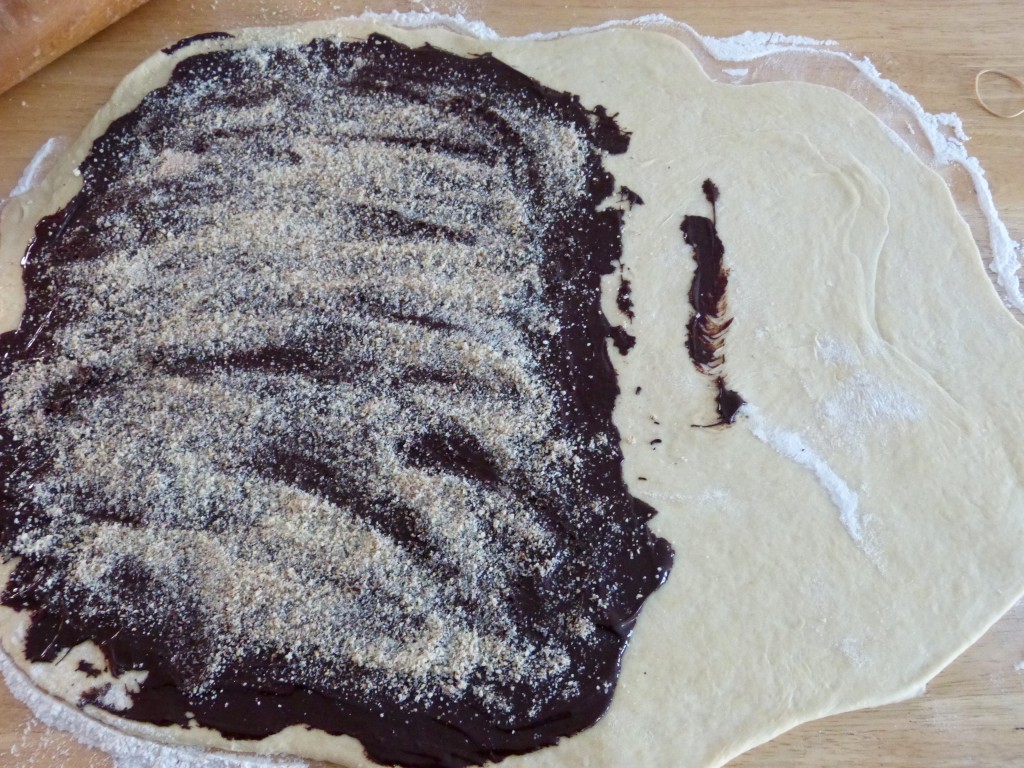 Fold the dough on the chocolate part of the dough.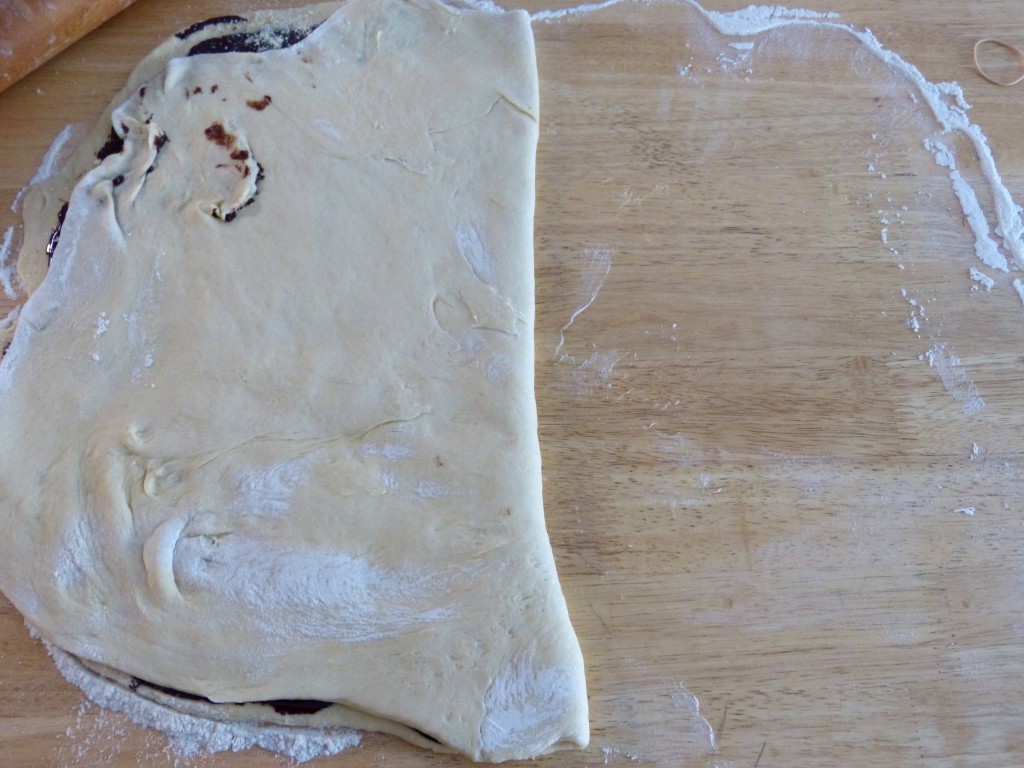 Cut the rectangle into 2 parts and superpose the 2 parts.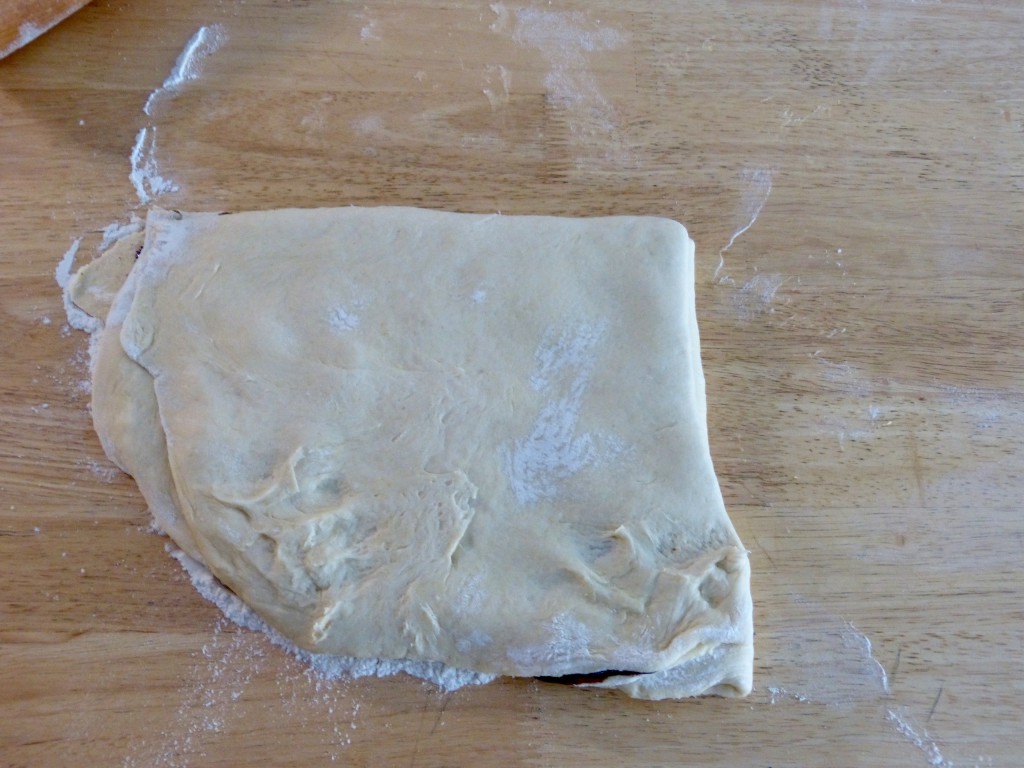 Roll the dough again in rectangle.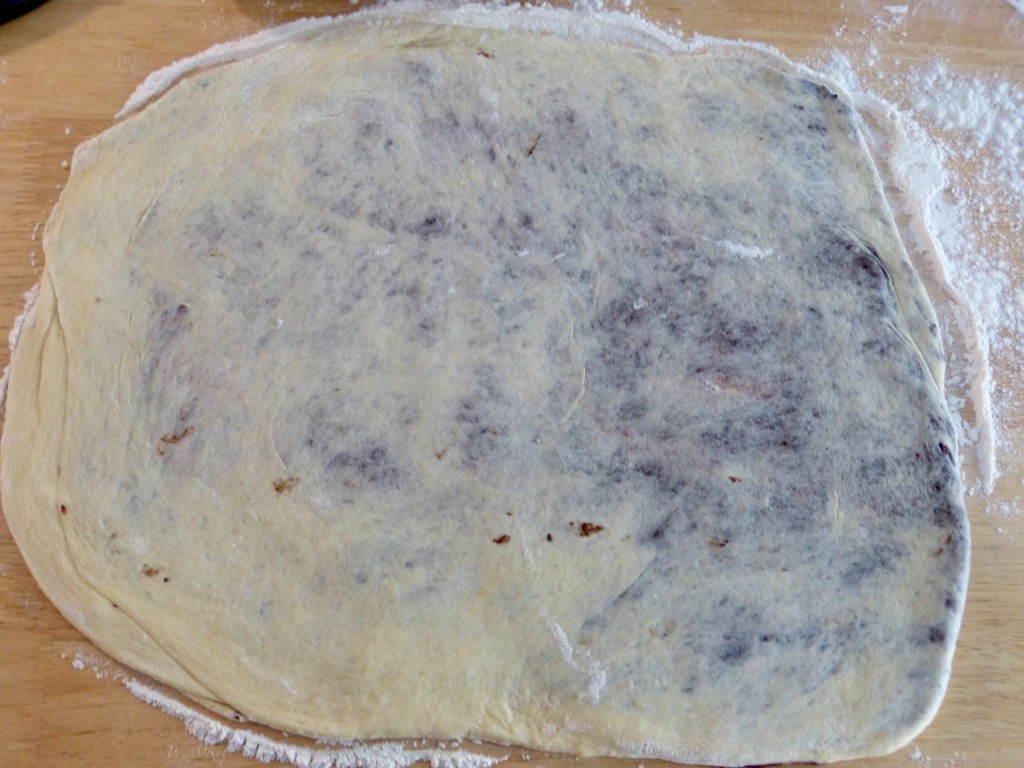 Cut the rectangle into 3 strips.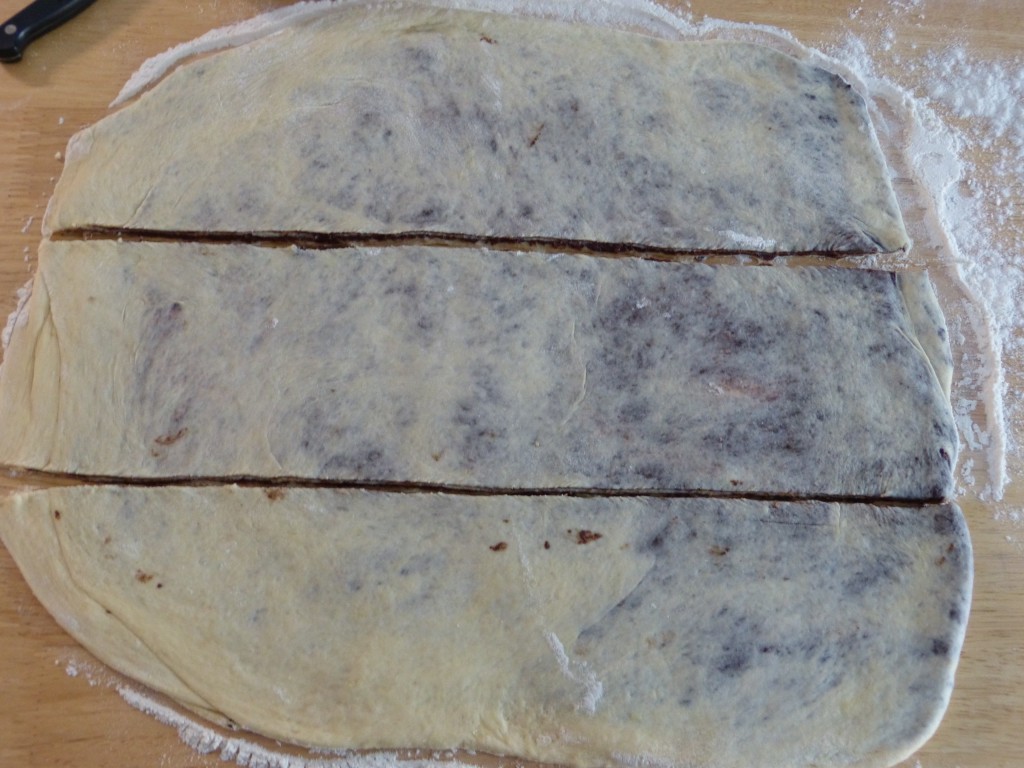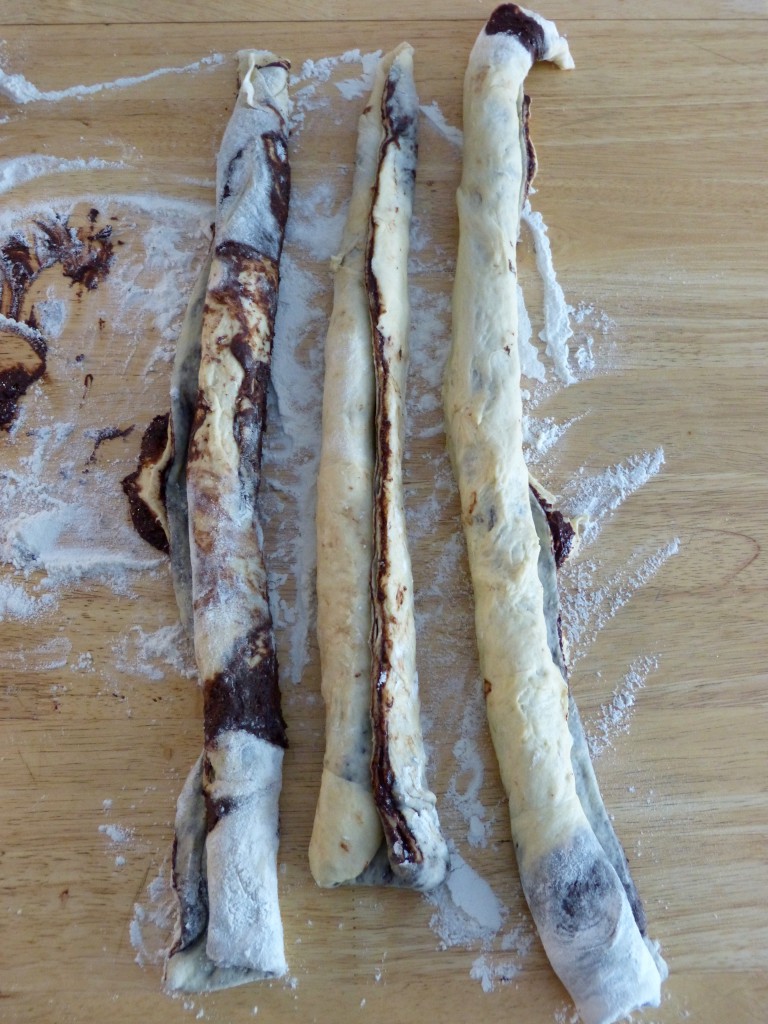 Weld the 3 strips together on the top and make a bread.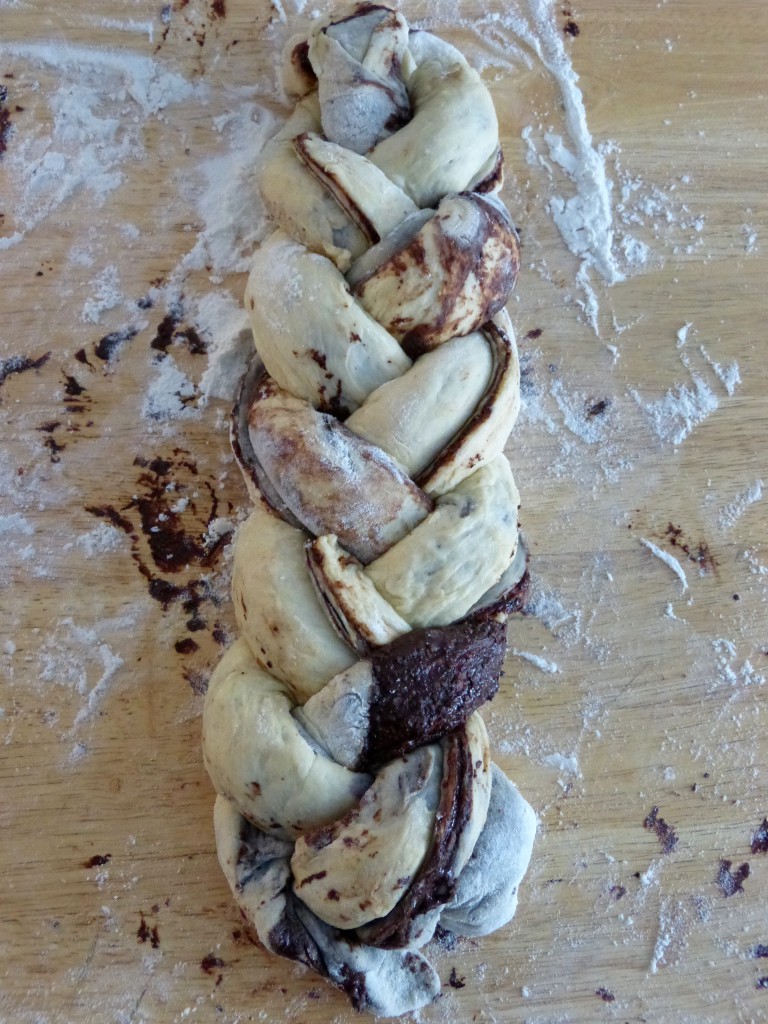 Put the braided brioche in a cake pan. Brush the surface with yolk egg.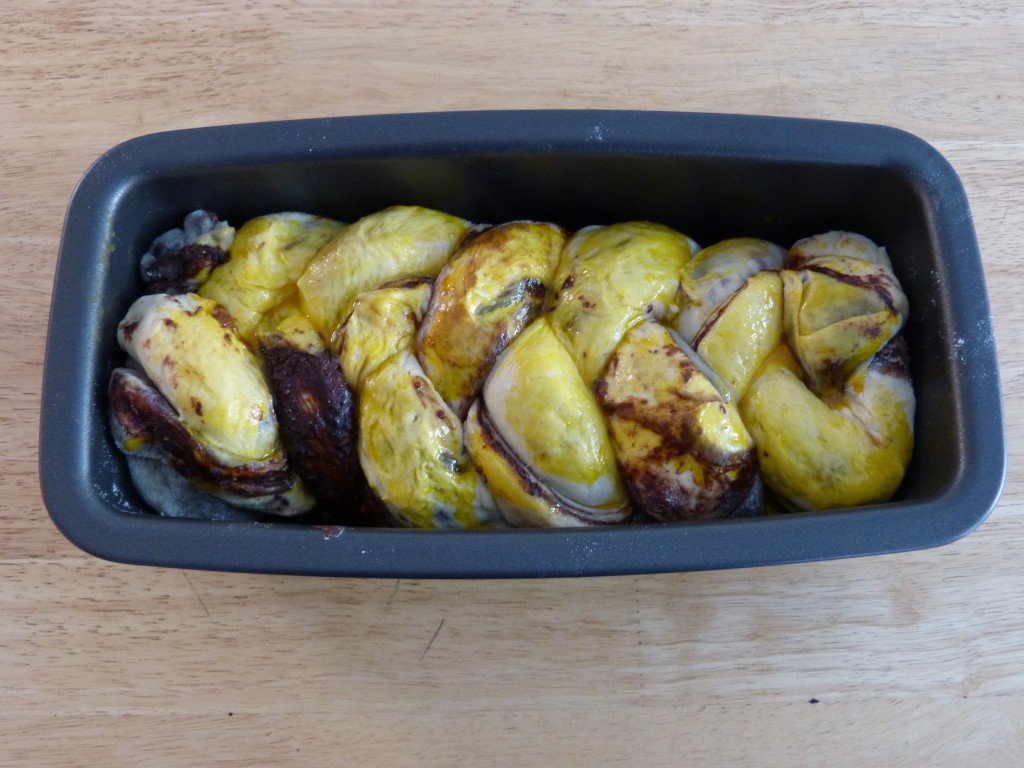 Let rise 30min.
Preheat the oven at 180°C.
Bake the brioche for 25min.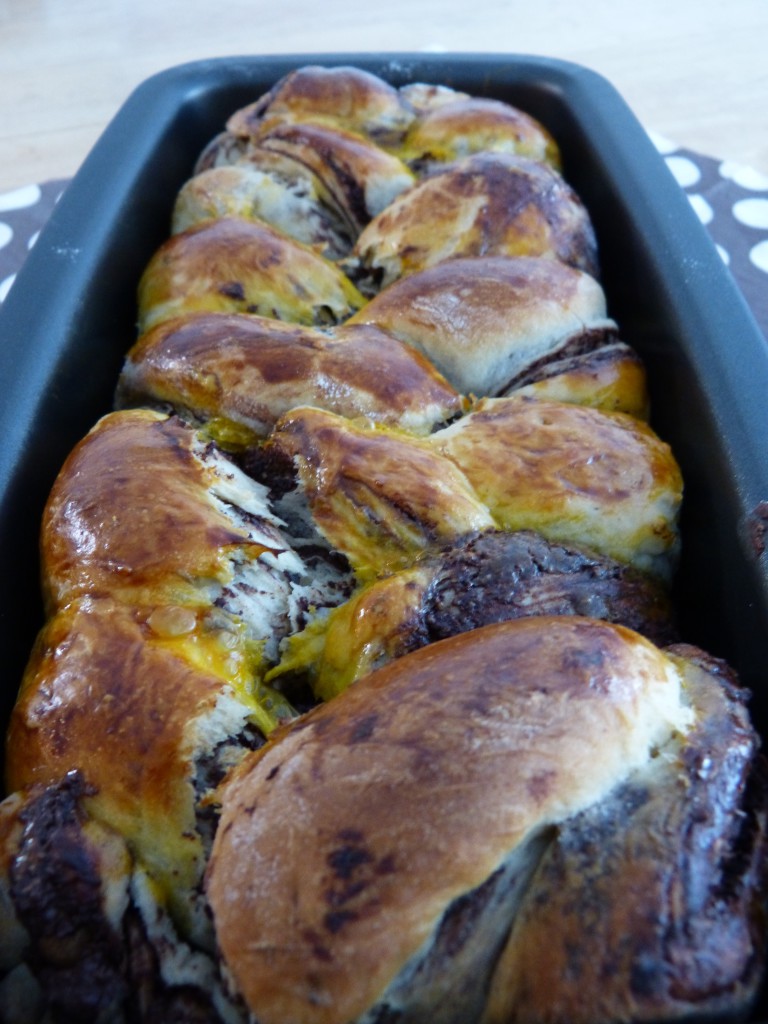 Take out of the mould and let the brioche cool before serving.