Pistachio mousse over a crunchy strawberries layer
l Switch language for recipe in French l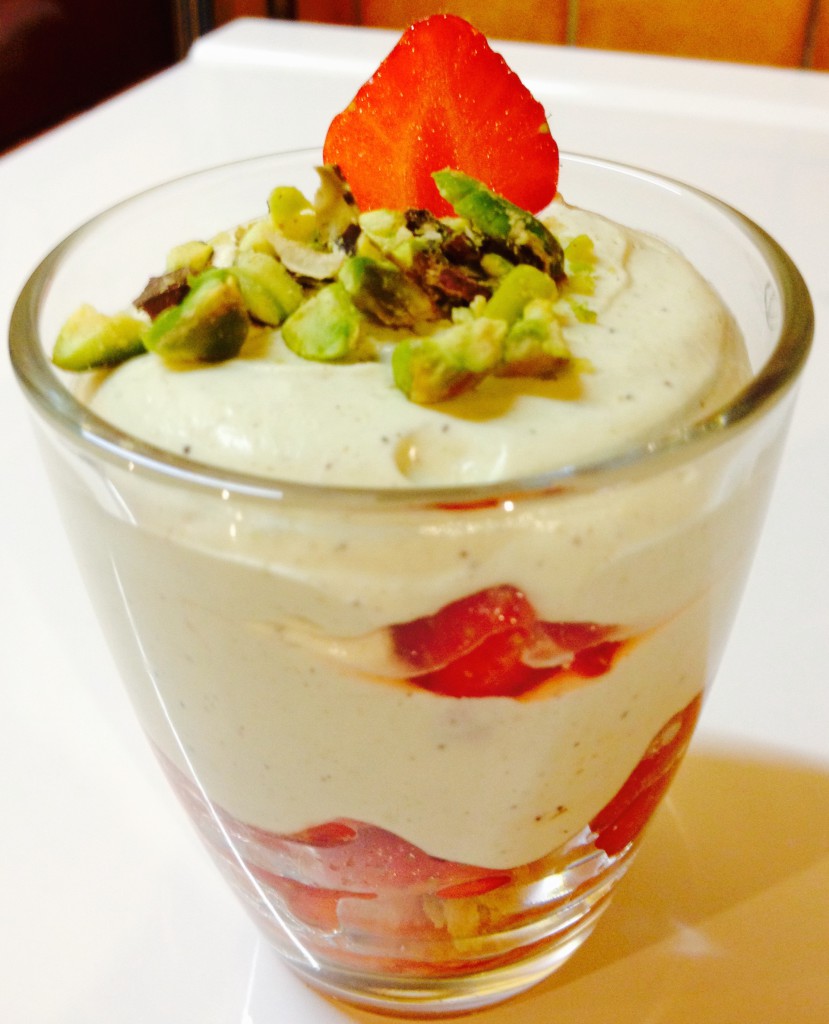 Today, I propose a new verrines recipe flavored with pistachio. Crunchy brought with crushed shortbreads in the bottom and pistachio flakes sprinkled on top. Strawberries, meanwhile, bring a bit of acidity and a lot of sweetness. The base is a mascarpone cream lightened with whipped cream and flavoured with pistachio paste. This ingredient has become essential in patisserie for making macaroons! Despite its popularity, it's still not easy to get them. I bought my first batch of pistachio paste on the internet, a 1kg can! Usually you can keep the paste for 2 years and if you share a bit with some friends is coming soon to end.
I let you succumb to the delights of this pistachio mousse !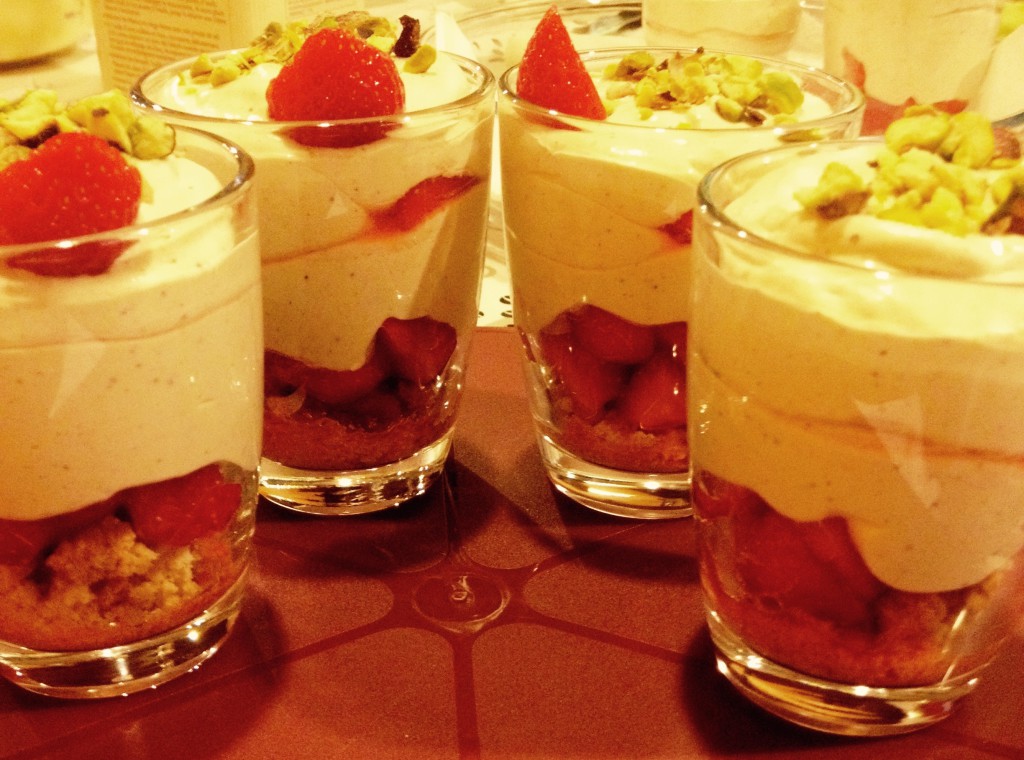 Pistachio mousse over a crunchy strawberries layer
For 10 verrines
Preparation time: 25 min, Refrigeration time : 3h
Ingredients
500g strawberries
12 shortbreads, spéculos or cookies
400g cold whipping cream
200g mascarpone
80g pistachio pasta
40g icing sugar
1 tbsp organic brown sugar
PREPARATION
Set aside a dozen strawberries for the verrines presentation. Cut the remaining strawberries into small pieces, place in a bowl and sprinkle with a tablespoon of brown sugar. Mix and reserve.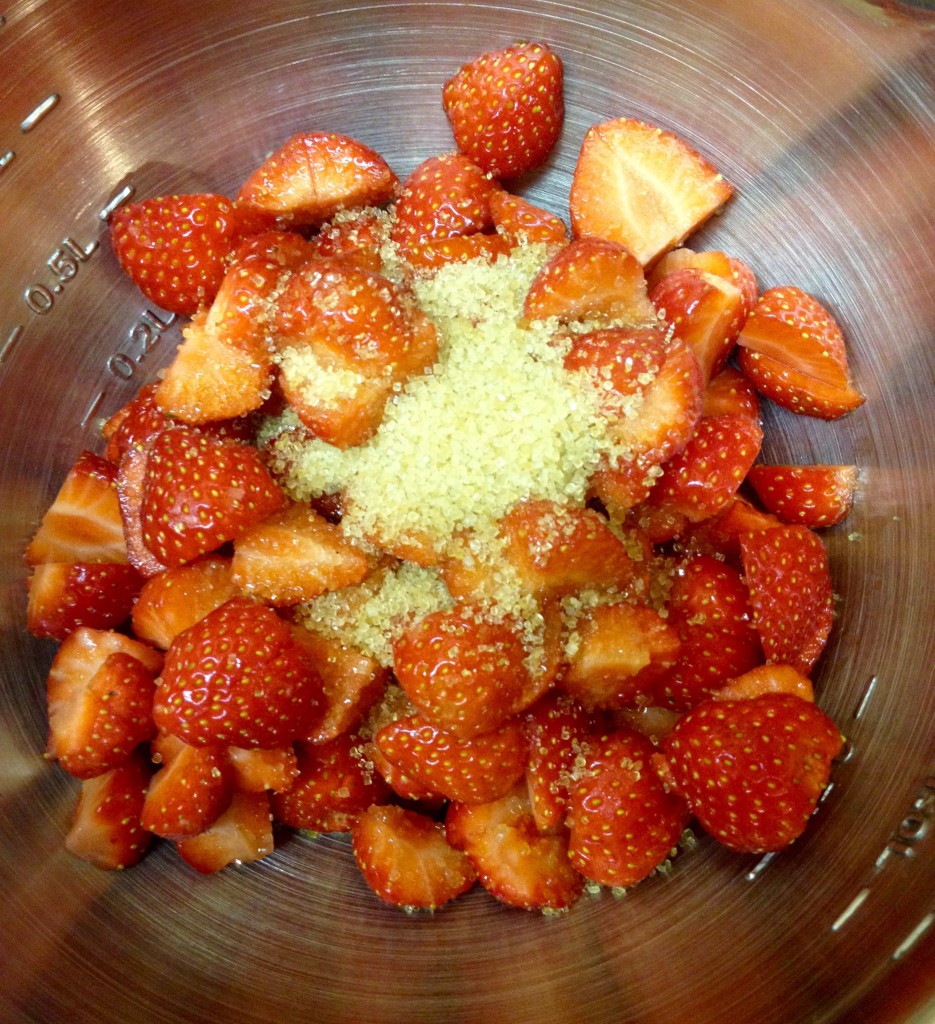 In a bowl, whisk the whipping cream, the mascarpone with the icing sugar and the pistachio paste. Refrigerate.
Pound the pistachios until coarse pieces. Set aside.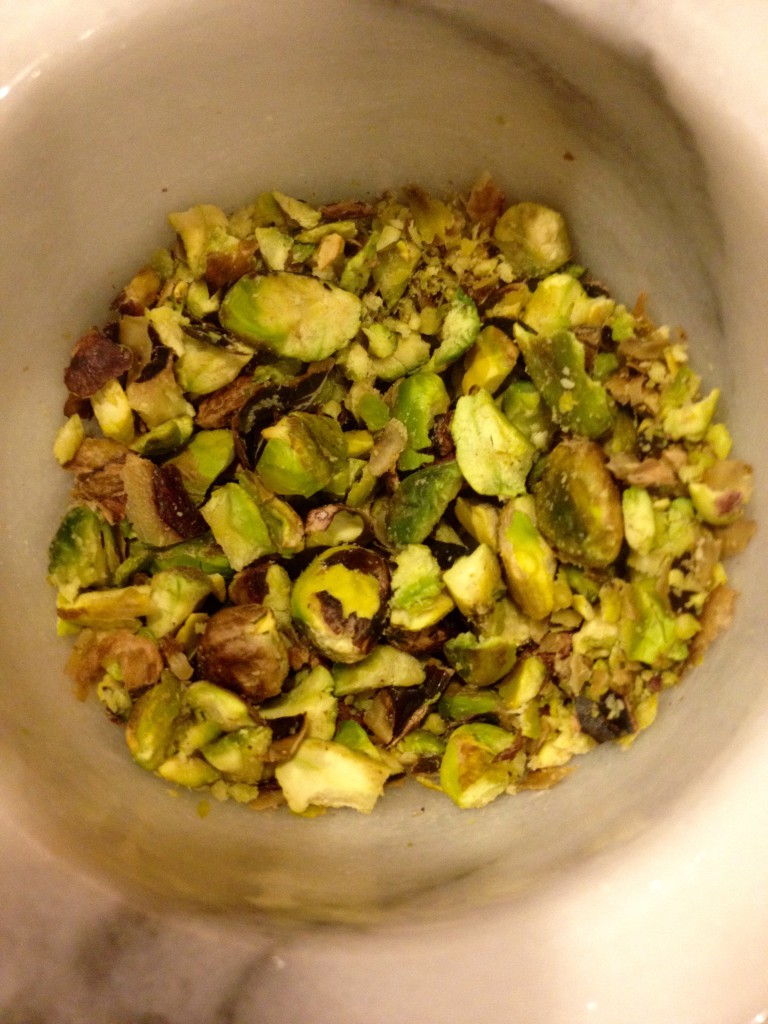 Crush the biscuits in coarse pieces. Be careful not to reduce the biscuits in powder, they must bring crisp to this recipe.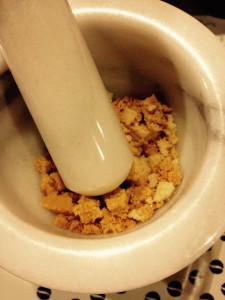 Start the dressing. For this, fill a piping bag of pistachio mascarpone cream. The trick to not bother to fill a piping bag is to place the bag in a large container and return the top of the piping bag on the edges of the container. Try to bend the end of the bag so that the mixture does not leave during filling (e.g., turn the top of the pocket on itself 2-3 times in order to block the passage).
In a verrine, place in order: 1 cm biscuit (the equivalent of a biscuit), 1 cm of juicy strawberries, 2 cm pistachio mascarpone cream, 1 cm of juicy strawberries, 2 cm pistachio mascarpone cream. Sprinkle with pistachio and garnish each verrine with a strawberry cut in half.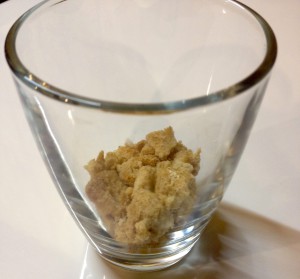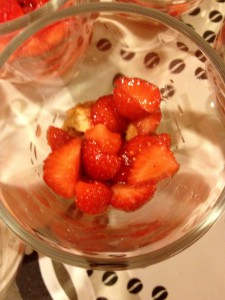 Refrigerate at least 3 hours before serving.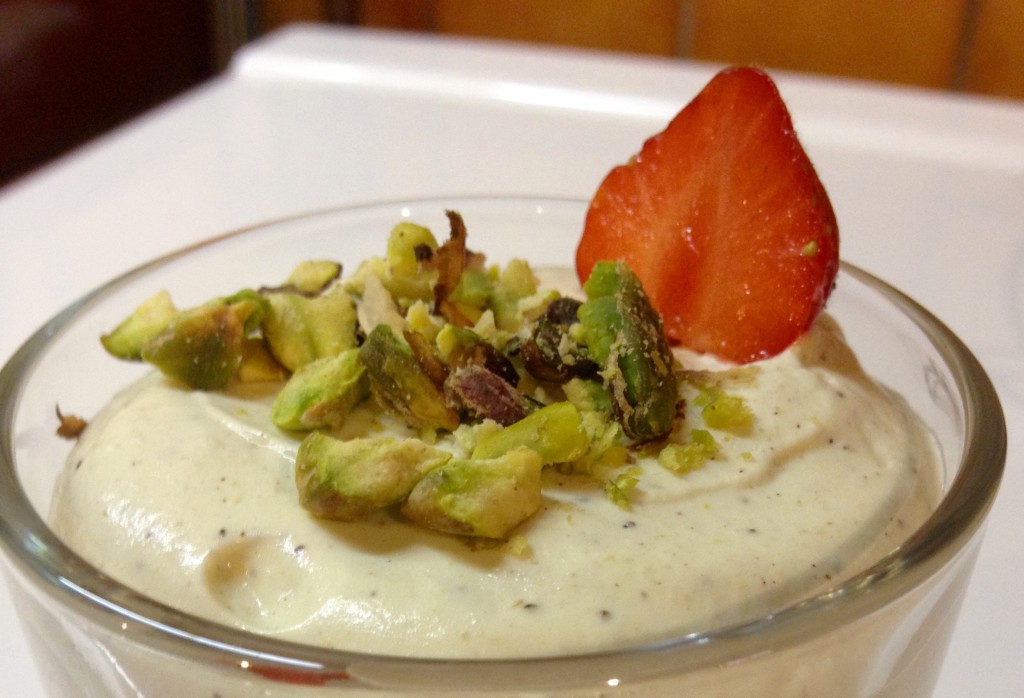 ---
---
---
Références:
Recette pate de pistache Pierre Hermé
http://www.cestmafournee.com/2012/10/ma-100eme-recette-la-pate-de-pistache.html