Coconut mousse
l Switch language for recipe in French l
A light and creamy mousse for coconut lovers . The recipe is quite difficult to perform because of the different mixtures but don't be frighten off, gelatine helps to fix the mousse. I advise to serve this mousse into small glasses, I've used some pretty cups decorated with a holiday theme!  Avoid to pour this mousse in a large salad bowl, I doubt that it will be fixed at the bottom. This mousse could be served with a coffee as a « café gourmand » or a mascarpone chocolate fudge cake. You can find the recipe in the section Cakes
:https://www.unpetitoiseaudanslacuisine.com/fondant-au-chocolat-mascarpone-mascarpone-chocolate-fudge-cake/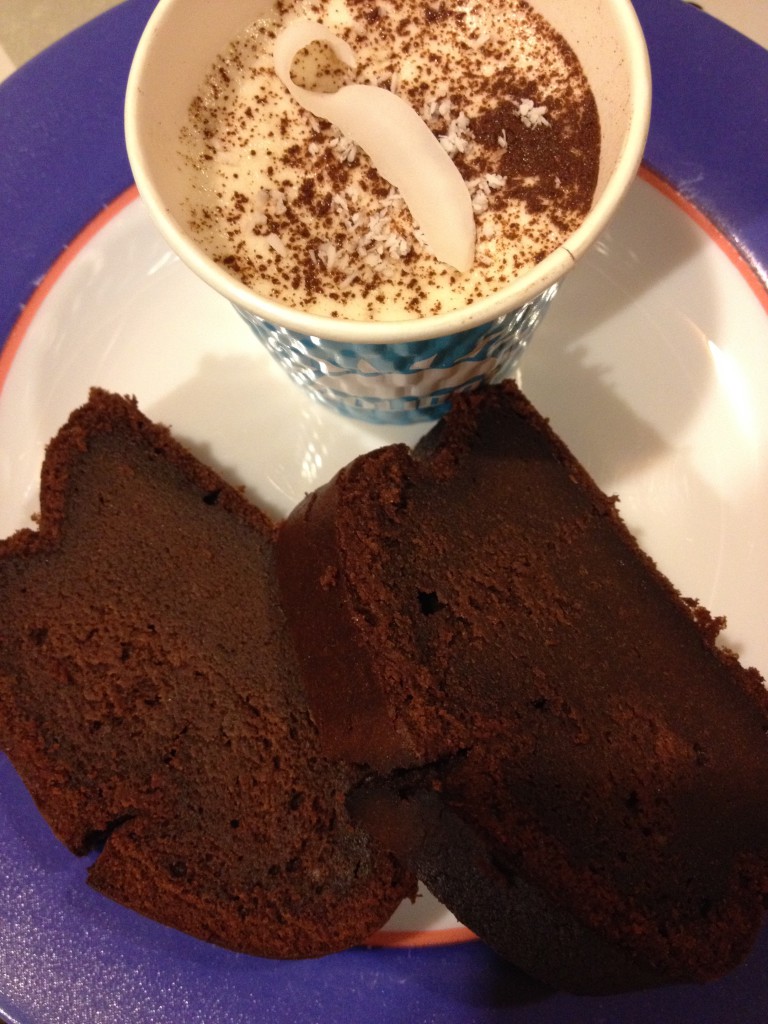 Coconut mousse
Serve: 10 cups
Preparation time: 20 min, Refrigeration time : 3h
Ingredients
250g coconut milk
30g grated coconut
25cl fresh whipping cream, cold
2 gelatine foils
2 egg whites
40g icing sugar
PREPARATION
Soak the gelatine in a bowl of cold water. 

In a saucepan, heat 5 cl whipping cream, add the drained gelatine and coconut milk and 30g of grated coconut. Whisk vigorously and stop cooking at the first simmering. 
Whisk up egg whites until firm. 

Whisk the remaining whipping cream. First at low speed and gently increase speed. The cream and the container must be cold. One trick is to place the container in the freezer 30 minutes before use or immerse it in a bowl of ice. 

Add sugar to the whipped cream and whisk again. 

Gently blend the beaten egg whites with whipped cream.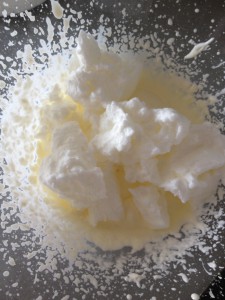 Pour the cooled coconut cream into a container and gently blend with the mixture of whipped cream / egg whites.

Pour the coconut mousse into glasses. 

Cover and refrigerate at least 3 hours before serving. 

You can sprinkle with the remaining grated coconut, chocolate powder or shredded coconut.