Spinach, mozzarella, cherry tomatoes and pumpkin seeds muffins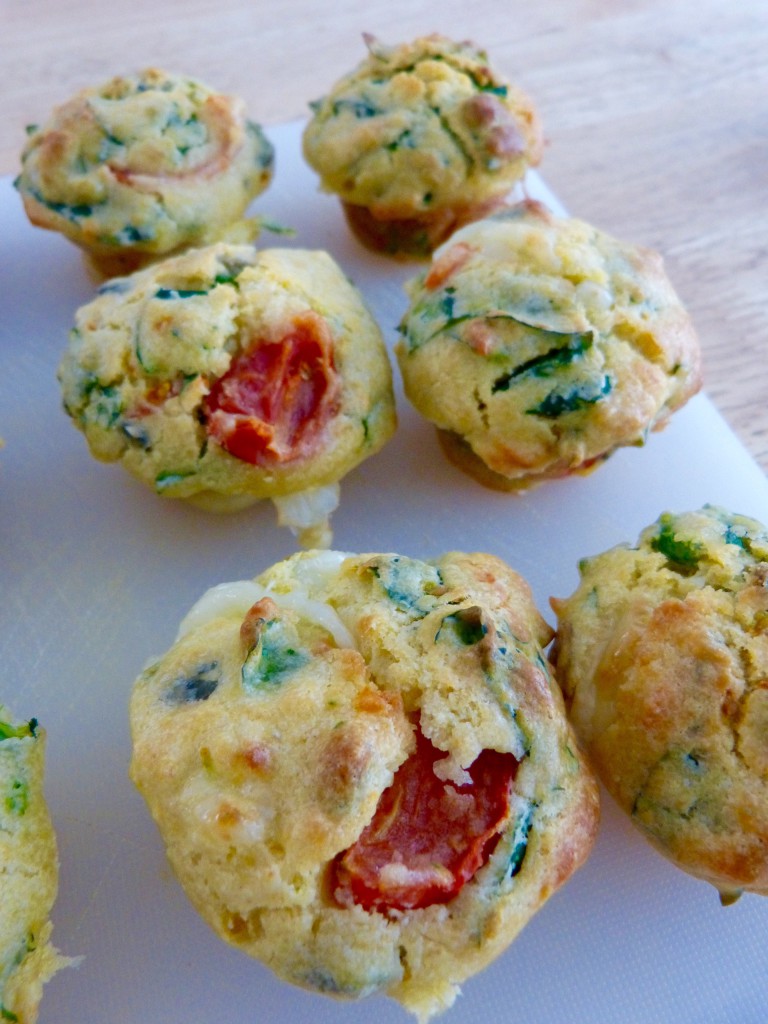 l Switch language for recipe in French l
The muffins are small cakes coming from Wales. They are widespread in Anglo-Saxon countries, mainly in the United States. The principle for a successful muffins, is to prepare the mixture of ingredients of dry products on the one hand and the mixing of liquid products on the other. Then mixed the two preparations quickly and coarsely using a wooden spatula without fear of leaving lumps. The muffins are traditionally sweet but I decided today to make you a salty version you can decline with the ingredients of your choice while keeping the basic ingredients mentioned by *.
These savory muffins are not to be confused with the English muffins, which are kind of round bread that are cut in half to spread with butter and jam. They are also used as a basis for preparing the « Eggs Benedict ». I  promise you the English muffins recipe in a future post!
My recipe comes from Australia, the doses are in cup. I usually make this recipe with my cups, so I prefer to keep it as is but be aware that 1cup = 240ml, 1cup of flour = 130 g, 1cup of sugar = 240g … You will understand that conversions are not always obvious!
Spinach, mozzarella, cherry tomatoes and pumpkin seeds muffins
For 20 small muffins
Preparation time: 5 min, Cooking time: 20 min
Ingredients
2.5 cups

 of  

plain flour

 *

2 tsp

 of 

baking powder

 *

1 tsp

 of 

salt

 *

2 cups

 of 

packed, spinach leaves

 

1 cup

 of mozzarella

1 cup

 of cherry 

tomatoes

 cut in 4

2 tbsp

 emmenthal

1 + 1/3 cups

 of 

milk

 *

90 g

of 

butter*

 

1

 

egg *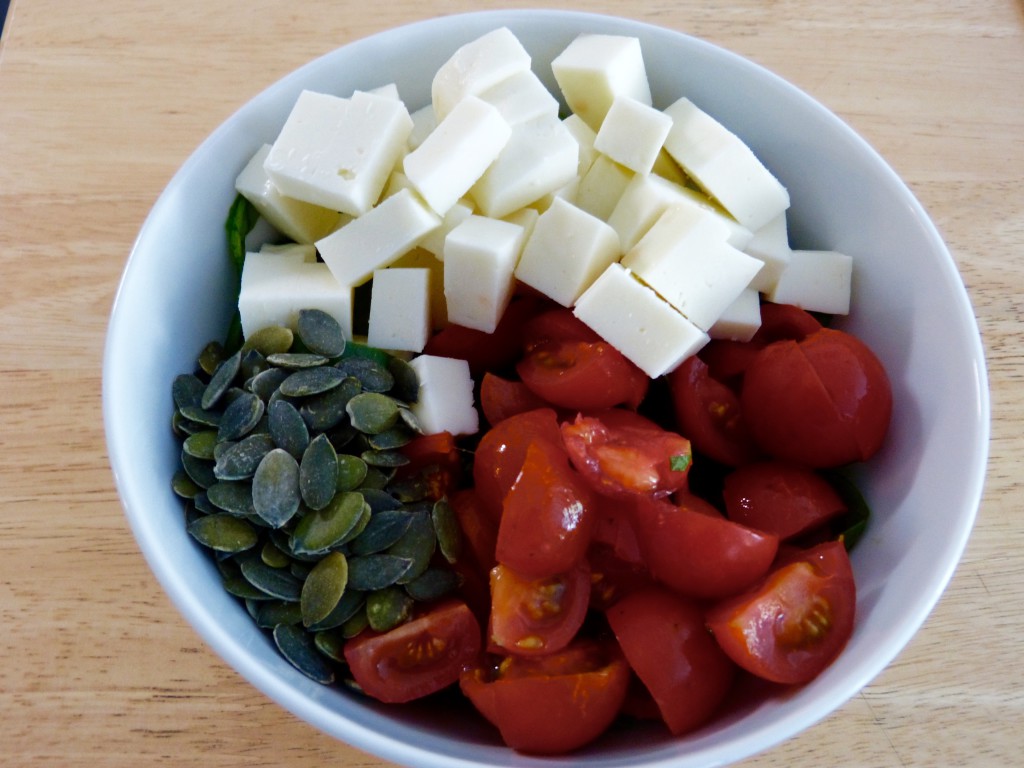 PREPARATION
Pre-heat oven to 200C.
Wash, drain, and finely chop the spinach leaves. In a bowl, mix spinach leaves, flour, baking powder, salt, tomatoes, mozzarella, emmenthal, pumpkin seeds. Mix well until all ingredients are well combined.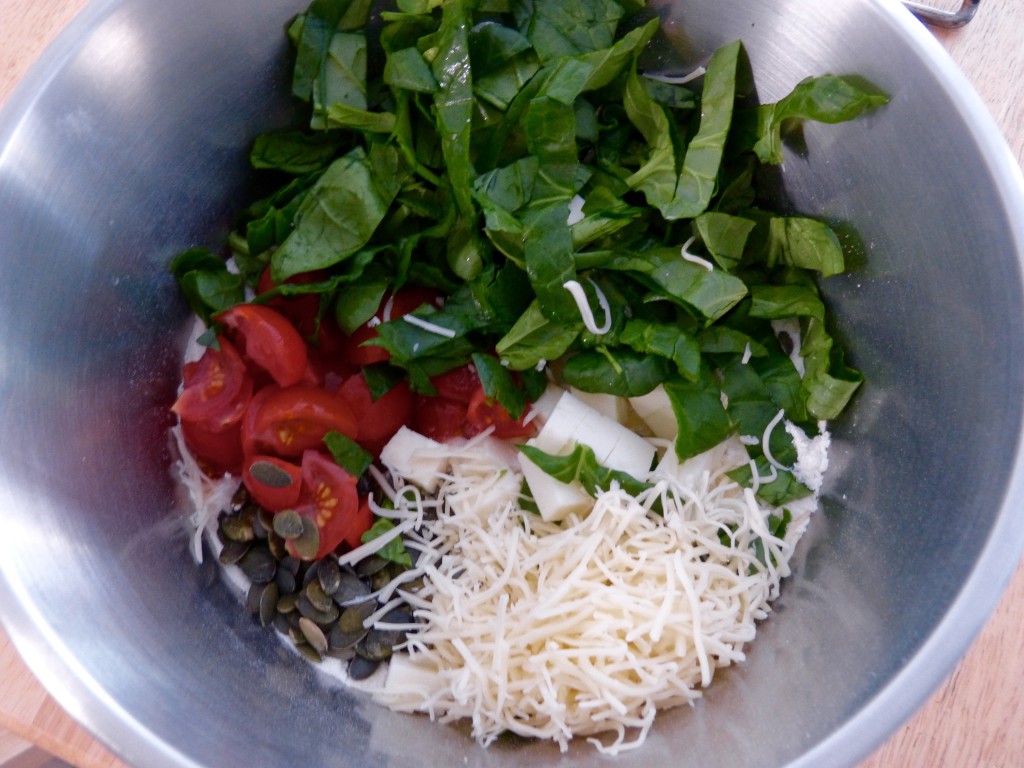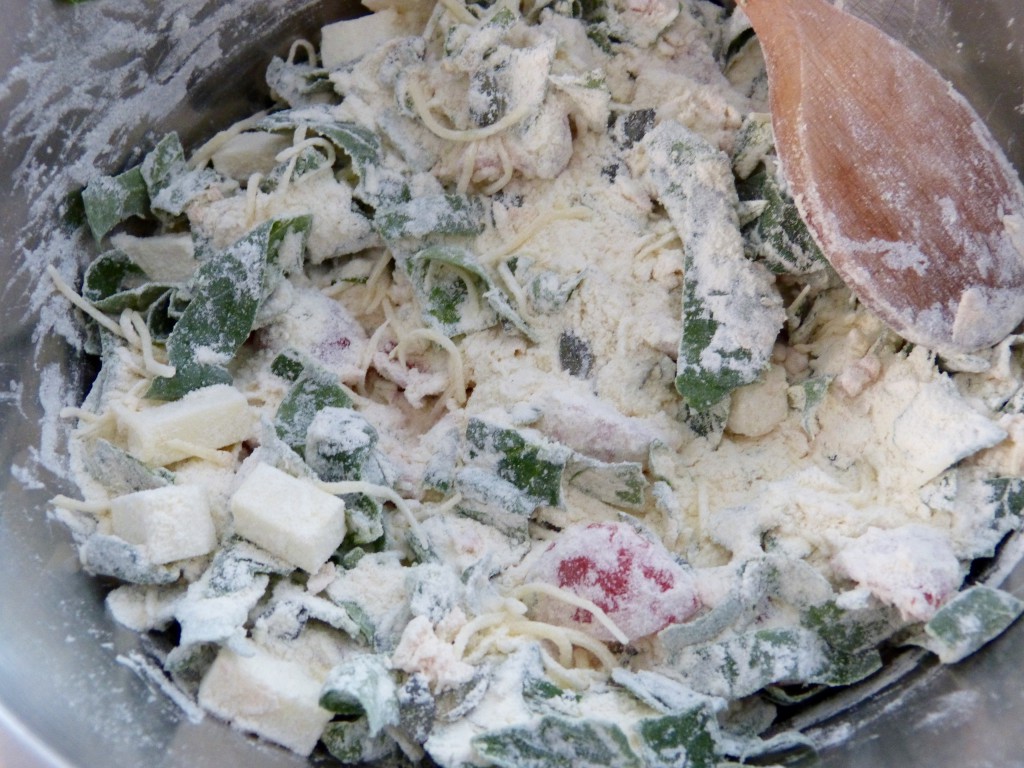 Melt the butter and add the egg and milk. Whisk to combine.
Add this to the previous mixture and stir quickly to combine with a wooden spatula.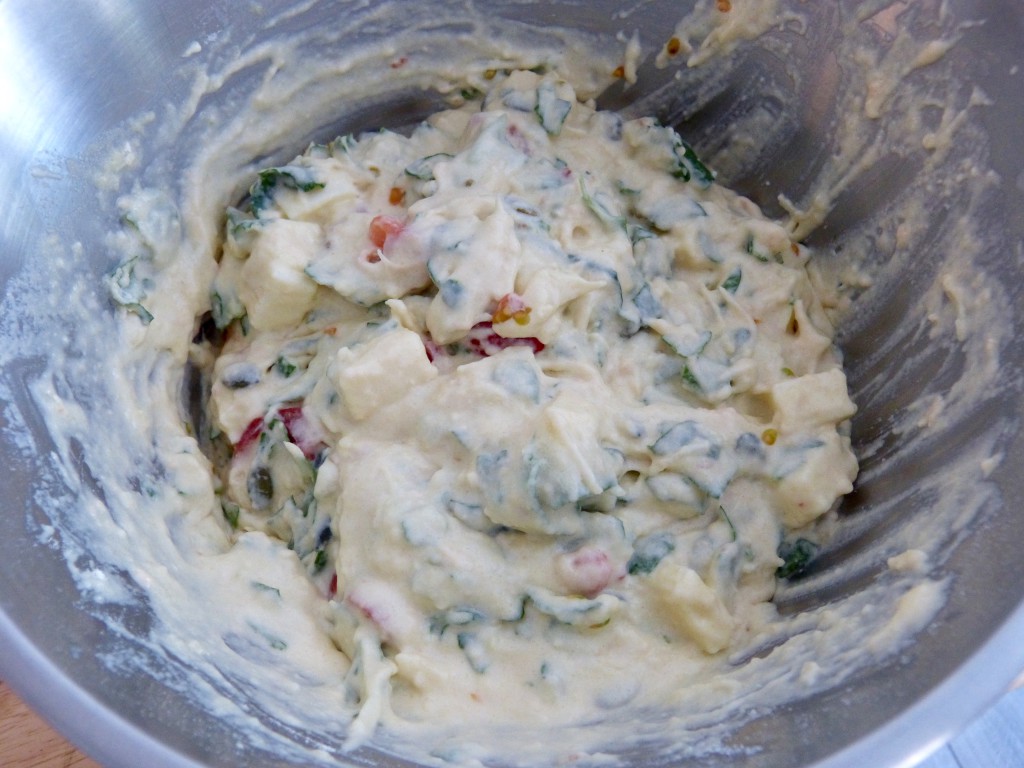 Line a muffin tray with liners and spray or grease with butter or oil. Pour into the lined muffin tray until the holes are 3/4 filled.
Bake for 20 minutes or until the muffins are golden brown. Use a skewer to poke the muffin all the way through and make sure there's no unbaked dough remaining. Remove from tray and cool on wiring racks.
You can eat the muffins warm or cold during the aperitif.