Roses des sables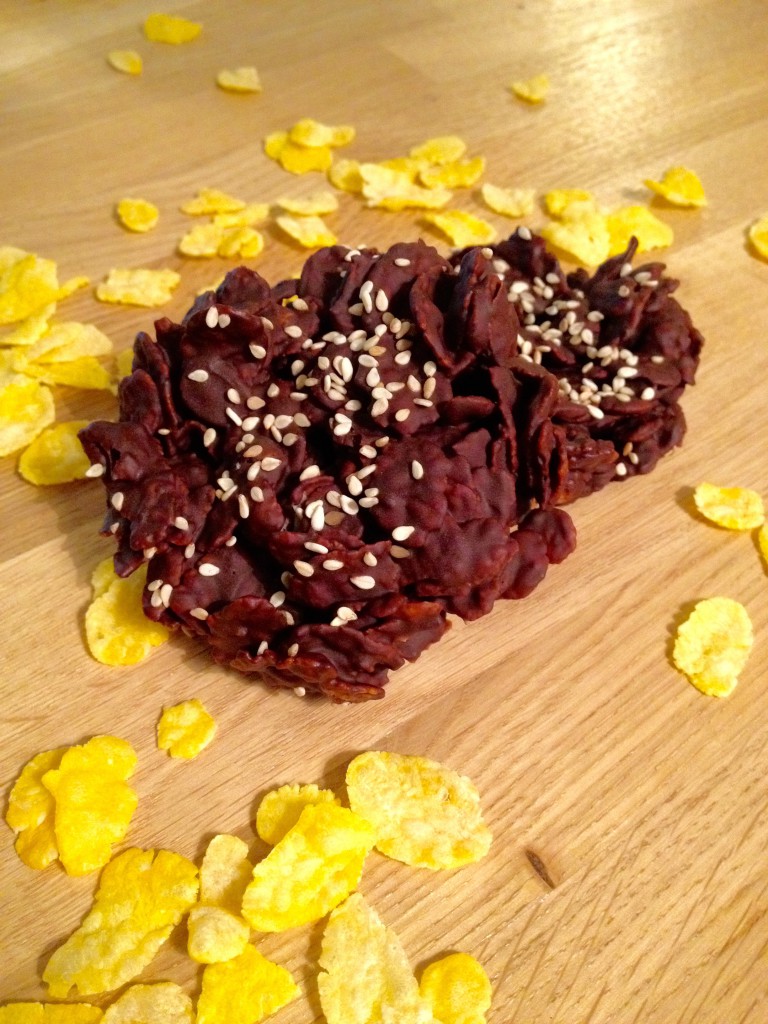 l Switch language for recipe in French l
I'm sure you know these famous crunchy and chocolate treats. Henri Marchand, chocolate maker and confectionner, developed this recipe in 1980 in his patisserie in Annecy (beautiful french city in the Alpes, famous for its clear blue lake!). He sold these chocolates at first under the name « Maya » and later renamed them « Roses des Sables » when a customer pointed out to him that his chocolates look like crystals of the same name found in the desert . The basic recipe contains only cornflakes and chocolate. No question thus adding végétaline like in the recipe of the famous Corn Flakes brand! That superfluous fat!
You can, if you like, sprinkle grated coconut, sesame seeds, pistachio chips or present them natural !
It's a simple idea to finish a meal, or to serve with a gourmet coffee or for tea time!
Roses des sables
For 9 servings
Preparation time: 10min, Refrigeration time: 1h
Ingredients
100g corn flakes
1 strong chocolate bar (200g)
Sesame seeds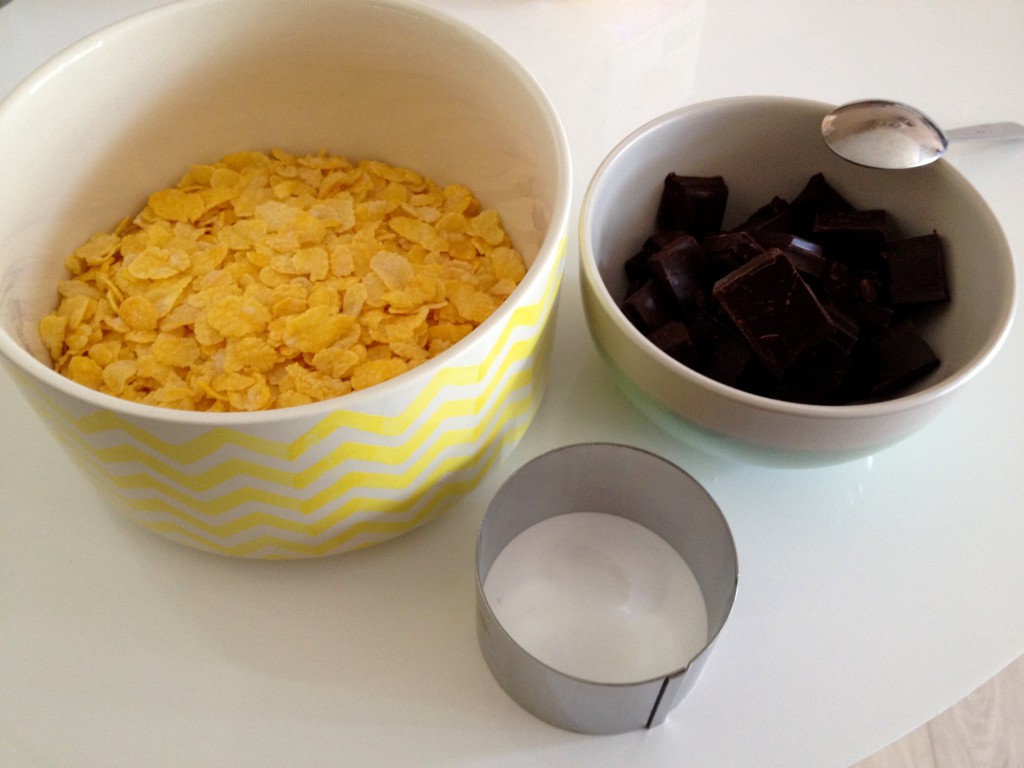 PREPARATION
Cut the chocolate bar into small pieces and gradually melt in microwave.
In a bowl, add corn flakes and melted chocolate. Mix gently until full topping of corn flakes.
Cover a tray (ready to go in the fridge) with parchment paper and form the roses des sables with a round cookie cutter. Repeat the operation while preparation last.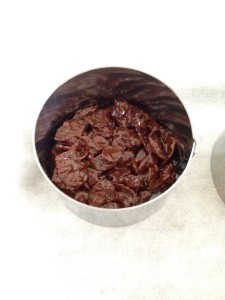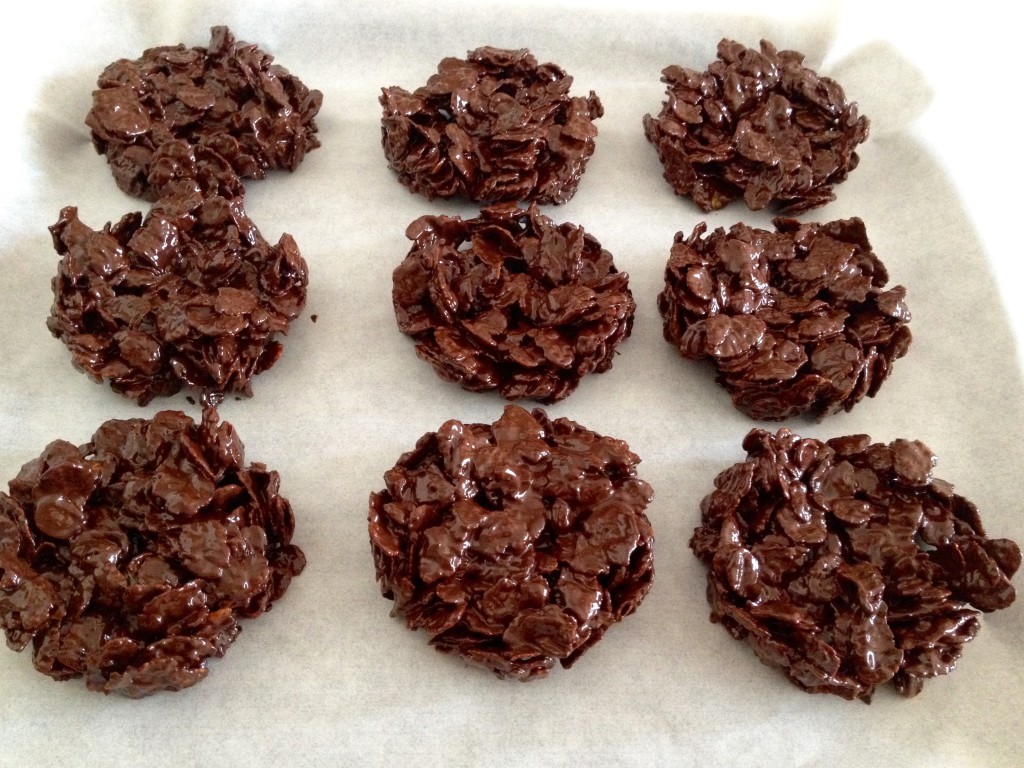 Sprinkle with sesame seeds.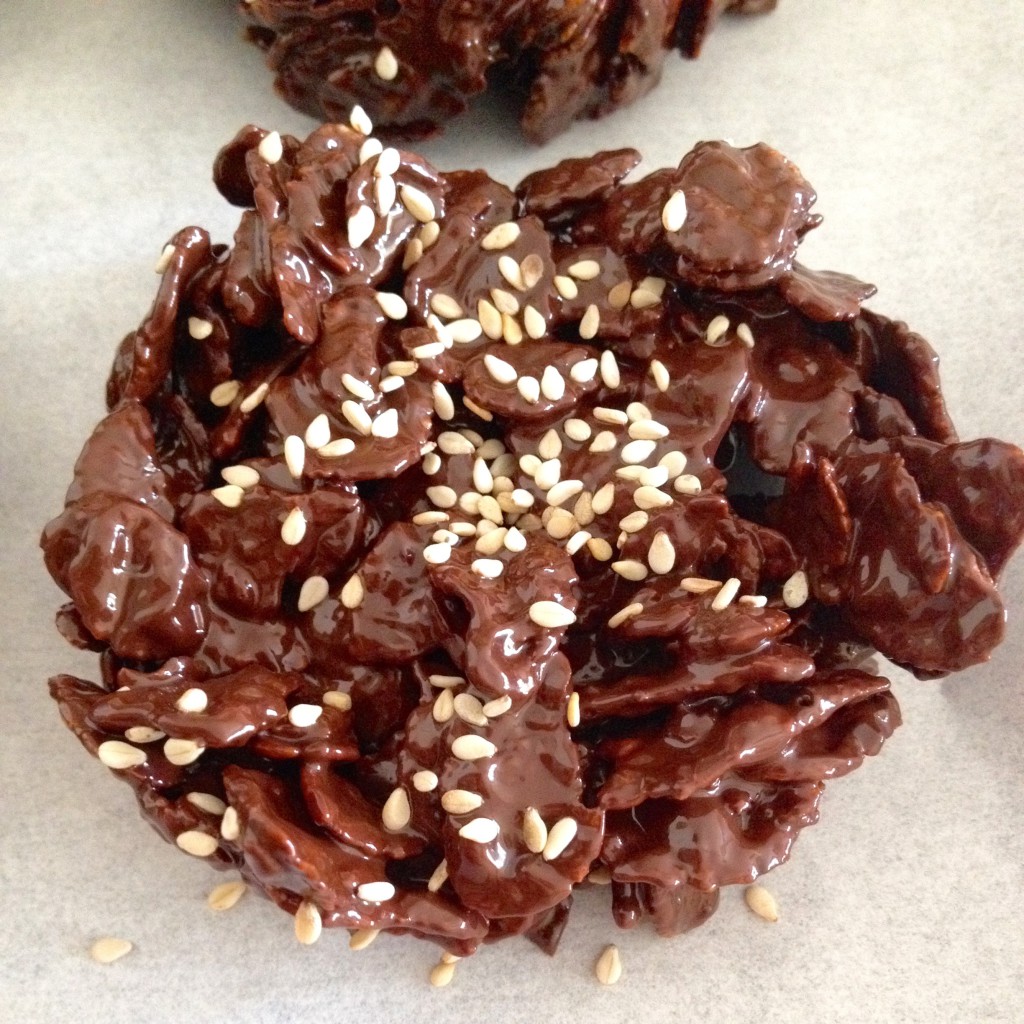 Place the tray in the refrigerator at least 1 hour to harden the chocolate.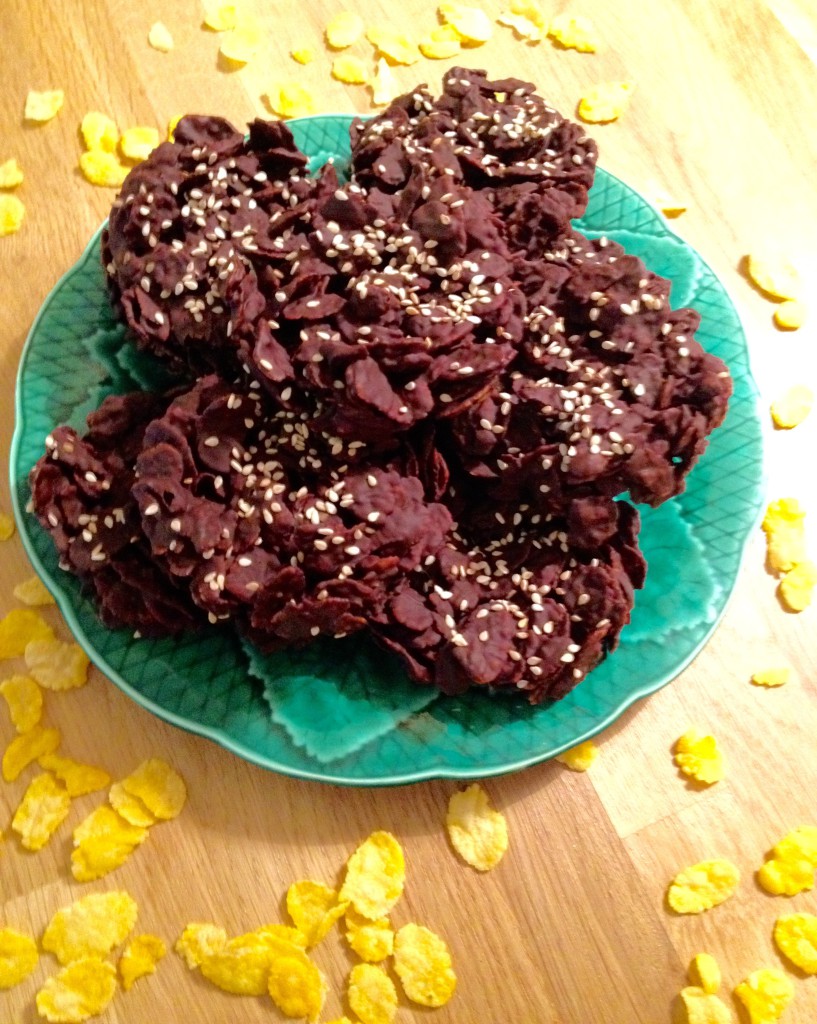 Bonne dégustation!