Split peas cream soup with a ham chips
l Switch language for recipe in French l
A soup a bit unconventional ! Split peas are legumes from a variety of small round and large peas . They are rich in carbohydrates, proteins, minerals and fiber. Due to the quality of their carbohydrates, they are close to starchy legumes. Their glycemic index is lower because they are rich in fiber. This confers a significant advantage in the control of weight and diabetic control for the glucose . Consuming legumes once or twice per week to incorporate protein diet is a good alternative to animal proteins. Split peas are also cheap and keep very long in a dry place.
Enjoy this split pea soup during your cold winter evenings !
Split peas cream soup with a ham chips
For 4 servings
Preparation time: 5min, Cooking time: 40min
Ingredients
1 onion
250g split peas
3 carrots
1 celery stick
1 stock KubOr
1L water
1 tbsp olive oil
4 thin slices of raw ham
PREPARATION
Peel and mince the onion.
Peel and cut the carrots into pieces.
Cut the celery into pieces.
In a casserole , cook the chopped onion in a tablespoon of olive oil until golden brown.
Add carrots and celery and cook a few minutes.
Add split peas , pour water and add the stock. Stir and bring to boil.
Cover and reduce heat . Cook for 40 minutes or until the peas and carrots are tender .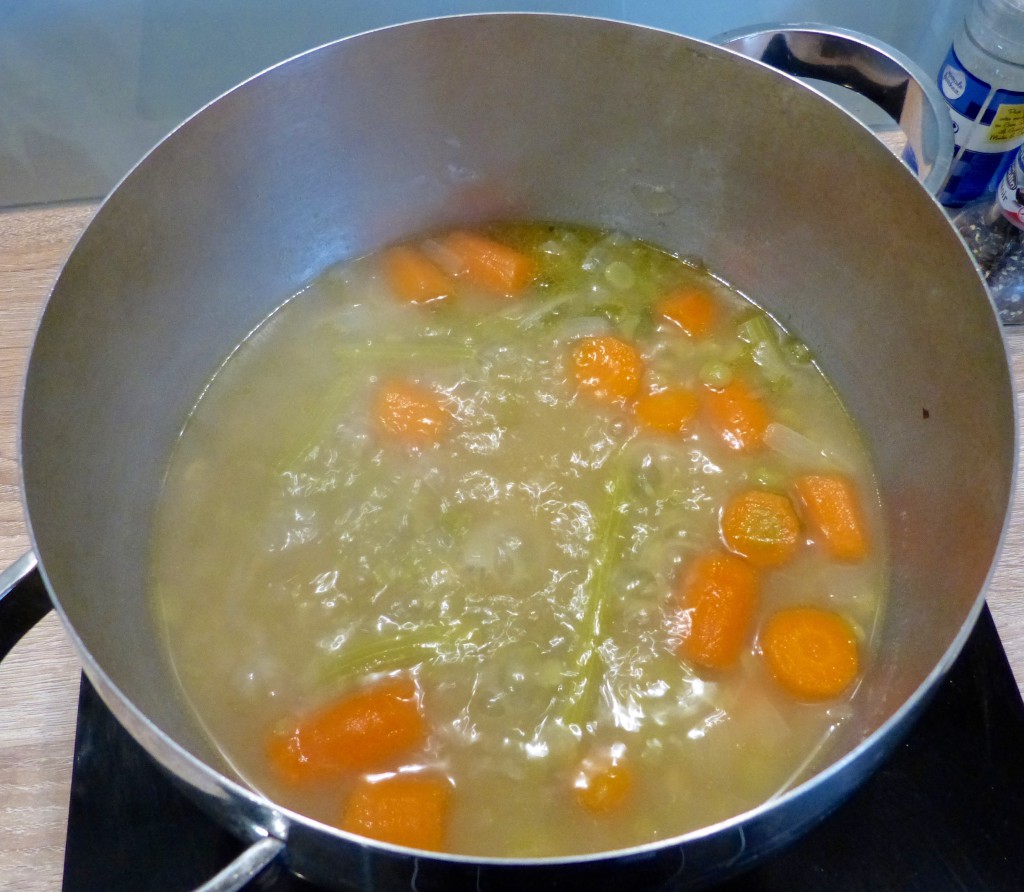 10 minutes before end of cooking time , preheat oven to 250 ° C in the grill position.
Place the ham slices on a plate covered with baking paper. Bake the plate under the grill and grill the ham slices about 5 minutes (watch the cooking , the ham must become crisp and colorful and not burnt !).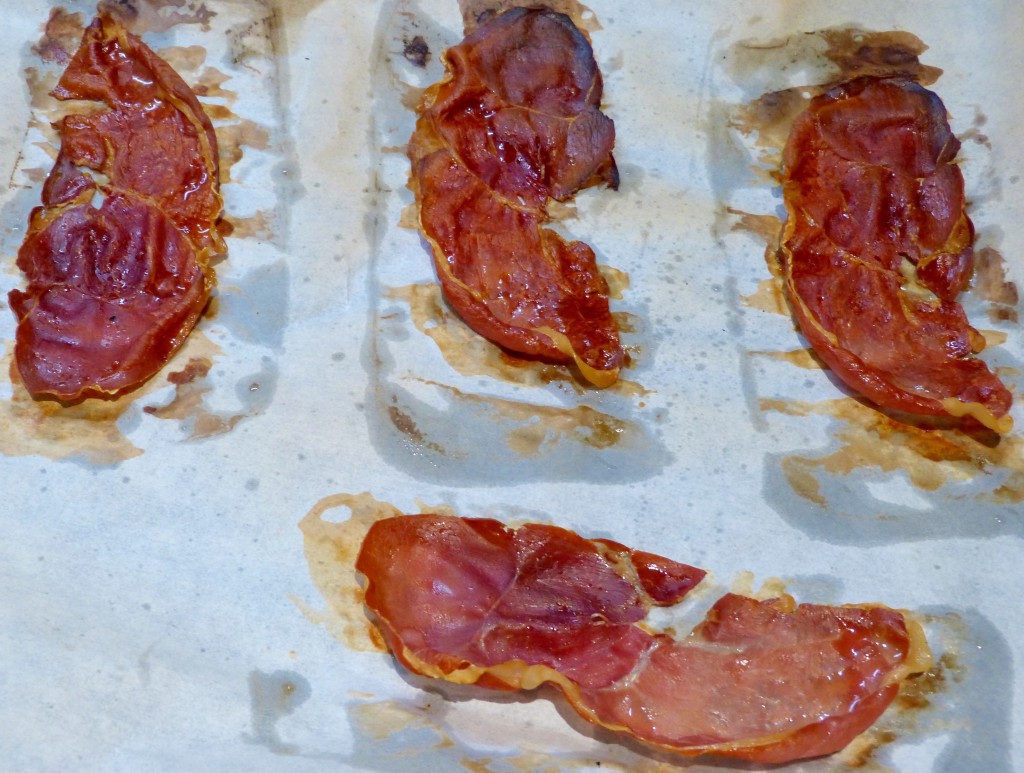 Then mix the peas with a plunger mixer.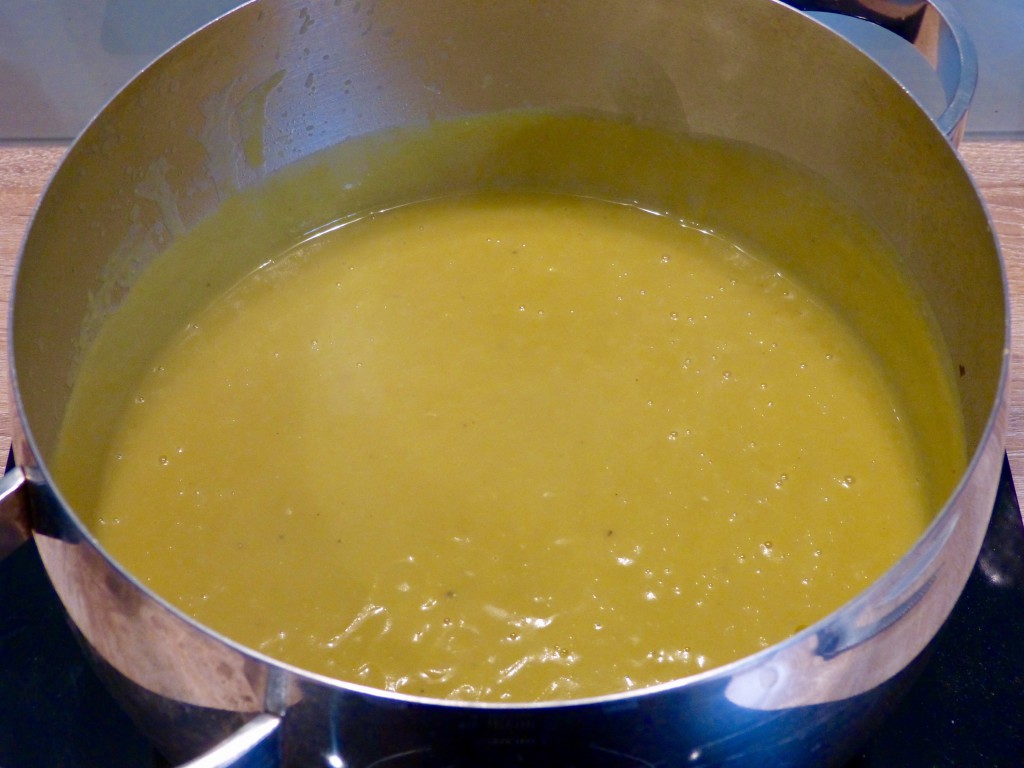 Place the split peas in a bowl of soup or a soup plate with some ham chips.