Strawberry vinegar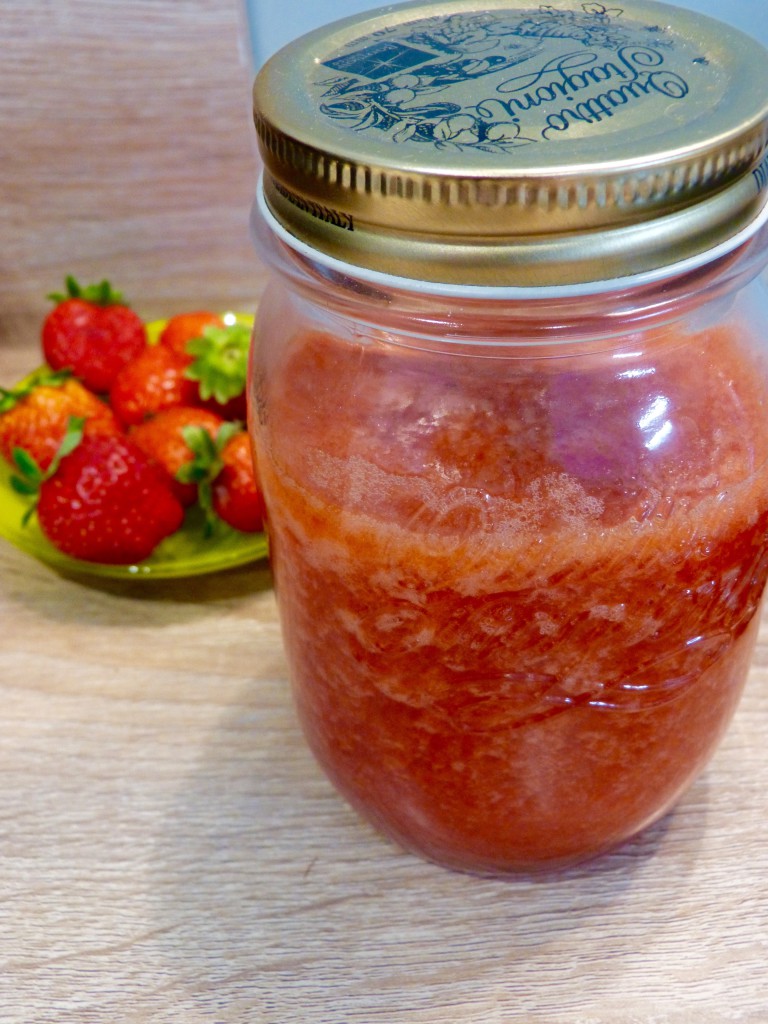 l Switch language for recipe in French l
An original idea for your green salads dressing! Strawberry vinegar is very easy to make , can be stored up to two months and will surprise the taste of your guests. A little sweetness to offset the bitterness of green salad.
Strawberry vinegar
For a 500ml jar
Preparation time: 5 min, Resting time: 1h
Ingredients
250g strawberries
1 tbsp sugar
225ml white balsamic vinegar
PREPARATION
Place strawberries and sugar into a blender or small food processor. Pulse on high until strawberries and sugar are pulverized (add a bit of the vinegar if necessary).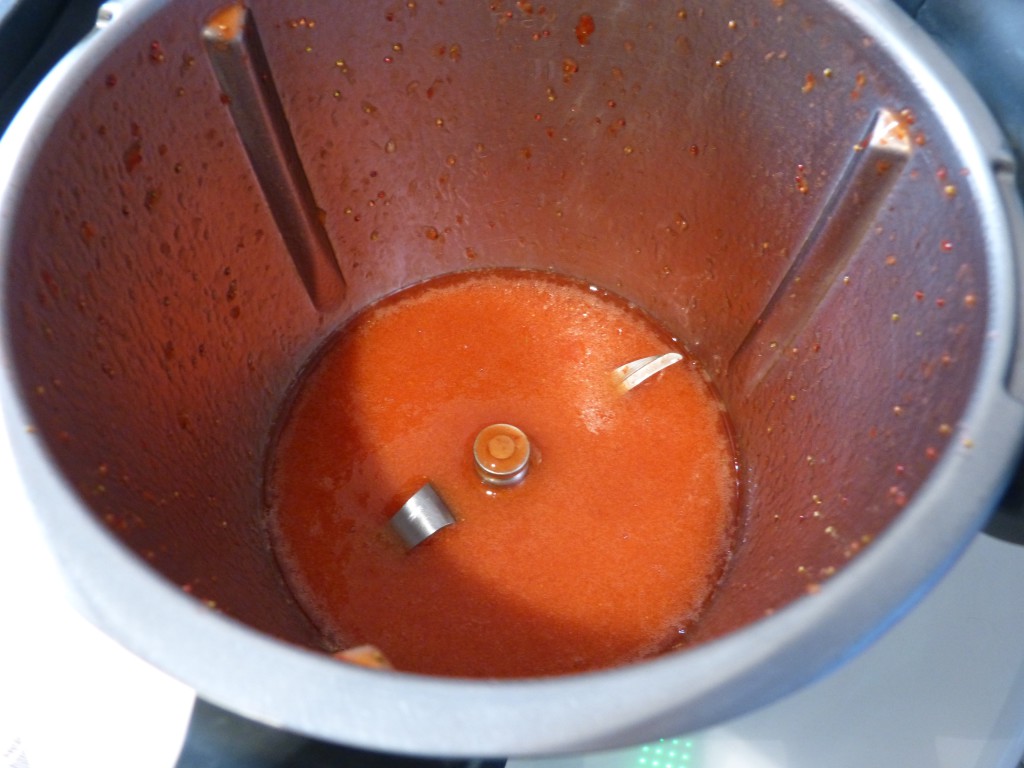 Add the vinegar and blend until completely mixed.
Allow the strawberry vinegar mixture to sit in the blender for one hour (this will allow the strawberry flavor to infuse the vinegar).
Pour the strawberries vinegar in a 500ml jar.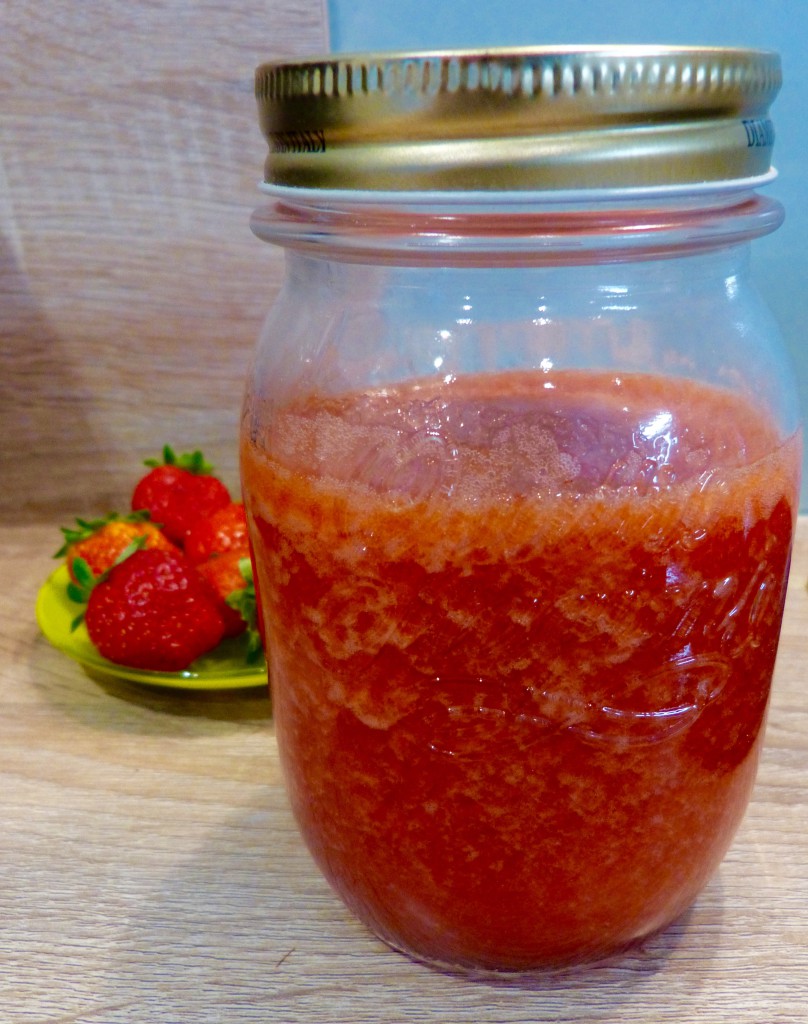 Use this strawberry vinegar for green salad dressing .
Dressing with strawberry vinegar
Ingredients
2 tbsp olive oil
1 tsp Dijon mustard
2 tbsp strawberry vinegar de vinaigre de fraises
1 tbsp water
Salt and pepper
Mix the ingredients one by one as written above to obtain a smooth and homogeneous strawberry vinegar.
This dressing will be perfect with a green salad, strawberries, avocado and seeds mix!